ARE YOU AN
EXHIBITIONIST?
Exhibits Development Group is a rapidly growing, fast paced and high energy organization looking for talented individuals to become part of our global team and to bring sales and business development excellence as we pursue that challenge together. We are an equal opportunity/affirmative action employer committed to work force diversity.



NOW HIRING:
Museum Exhibition Site Supervisor & Lead Installer Positions
Click here for full job description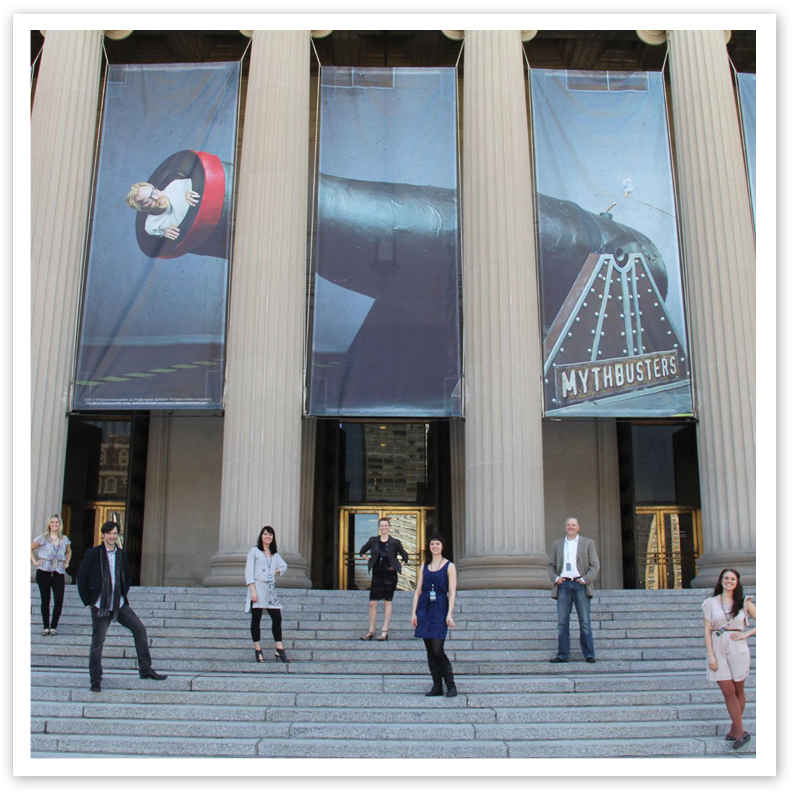 WE LOVE OUR
INTERNS
Since 2004, Exhibits Development Group has been an active partner with the local colleges and universities in the Twin Cities and Washington, D.C. in offering meaningful internship programs within art, art history, project management, graphic design, sales-marketing and business departments. EDG's Internship Programs are available in the St. Paul, MN office.
EDG provides undergraduate and graduate students a unique opportunity to gain experience in working with the international museum and cultural community through the dynamic challenges of the traveling exhibition field.  Interns will be mentored by an internship manager, an expert within their discipline while applying their new skills and theory learned in art, history, science, graphic design, sales & marketing education.